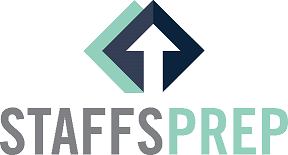 STAFFS Prep will be offering virtual SAT Prep classes throughout the school year. For full schedules and registration information, please visit
www.staffsprep.com/classroomprep.
Metuchen students can use the discount code SAT100 to receive $100 off their registration fee.
Click HERE for current class schedule and registration information

COLLEGE ADMISSION TESTING
This page provides LINKS enabling students to look up information on test dates, registration deadlines, guidelines for requesting accommodations, etc.
ALL TEST REGISTRATIONS WILL REQUIRE THE SCHOOL'S CEEB CODE: 310785
Late Registration Deadline

Aug 17
if made online or by phone

Sept 21
if made online or by phone

Oct 26
if made online or by phone

Nov 23
if made online or by phone

March 1
if made online or by phone

April 26
if made online or by phone

May 25
if made online or by phone
*MHS is a test center on these dates.
Late
Registration Deadline

Standby/Photo Upload Update
*MHS is a test center on these dates.
The PSAT will be held at MHS on Wednesday, October 13, 2021. Students will be provided more information on the PSAT after the start of the school year.
The PSAT is a two-hour and ten-minute test (plus approximately 35 minutes for administrative duties) that measures verbal reasoning, critical reading, math problem solving, and writing skills. Your score report will include your verbal, math, and writing scores and a qualifying score called the Selection Index, which is used by The National Merit Corporation to determine eligibility for scholarships.
The PSAT gives you an opportunity to practice for the SATs which college bound juniors will take in the spring. The PSAT has the same type of verbal and math questions as the SAT, and the scores are presented in a similar manner.

The PSAT is the first step in determining eligibility for scholarship programs. These scholarships include The National Merit Scholarship and The National Achievement Scholarship for Outstanding Negro Students.

The PSAT makes a student eligible for the Student Search Service, in which colleges will send you information about their programs.

The PSAT is the first step in preparing to apply to college.
HOW DO STUDENTS REGISTER FOR THE EXAM?
There will be a meeting for all Sophomores and Juniors. Each will be given a copy of the PSAT/NMSQT Student Bulletin that contains all information regarding the test, including a sample PSAT.

Students should familiarize themselves with the test format. No student should go in "cold."

Registration will take place at the class meeting. Every student will be asked to declare whether or not they will be taking the PSAT.
WHAT WILL HAPPEN THE DAY OF THE TEST?
Students will report to MHS at the designated day and time and should bring with them two #2 pencils with erasers. Students may use graphing, scientific or 4-function calculators.

After checking in with the registrar, students will be seated in the gymnasium and/or cafeteria.

The PSAT process will simulate an SAT Testing session..
WHEN WILL SCORES BE AVAILABLE?
After about 2 months, the results are returned to the high school. The counselors will meet with all students to distribute the score report, test booklet and answer sheet.

Counselors will also explain how to interpret the scores and direct students on where to seek additional support for test preparation.
TESTING FOR STUDENTS WITH DISABILITIES
If you have a documented disability, you may be permitted to take the SAT with an accommodation appropriate to your disability.

Reminder: Students must submit a Parent Consent Form to begin the process of applying for accommodations. Requests must be submitted by a designated deadline. Contact your School Counselor if you have any questions.
Students who receive Free and Reduced Lunch may qualify for a SAT/ACT test waiver. See your counselor for more information.