METUCHEN HIGH SCHOOL
CLUBS & ORGANIZATIONS
2021-2022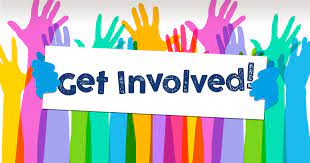 Students are encouraged to make the most out of their time at Metuchen High School by getting involved in different clubs and organizations. By getting involved, students will learn more about themselves and their interests. If you have any questions, or you need more information about the offerings, please feel free to reach out to the advisor. (Their contact information is available on the Staff Contact Information page.
Jazz Band (Non-Competing)

Bulldog's Bark & Blue Letter Business

Science National Honor Society

Writing & Literary Magazine

John Messenger (Director)

John Flynn (Assistant Director)

Jason Gomez (Percussion)

Dillon Fernandes (Director)

Kaitlyn Flynn (Instructor)

Jason Gomez

John Messenger

Anna Girin

Danielle Cermak

Karin Flores

Sarah Karger

Danielle Cermak

Danielle Cermak

Janis Lewandowski

John Flynn

Christopher McEwan
Please note that other clubs/organizations may be included throughout the course of the school year. Interested in joining one of these clubs or organizations? Pay attention to the school announcements for additional information and updates!