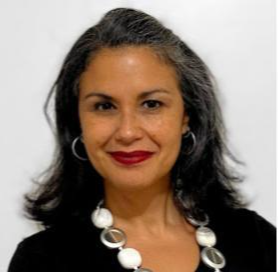 Assistant Principal & Anti-Bullying Specialist, Edgar Middle School
732-321-8700, 4001
It is with great humility that I am introducing myself as your new assistant principal. This is my third year with the Metuchen Public Schools and I am honored to be working with Edgar Middle School full time. I am looking forward to assisting Mrs. Azevedo in working with our community to navigate through a year that will be like no other.
I have enjoyed my time in Metuchen as Supervisor of Mathematics and Instructional Technology. I've recently celebrated 20 years as an educator, the last 9 of those years as an administrator. In addition to my role in Metuchen, I have previously held the roles of building administrator, dean of students and content specialist. I have taught students from first through 8th grades and understand the social and emotional development of children at each stage. Not only am I excited to continue to support our community as an instructional leader, but I am prepared to collaborate with our school community in guiding our students through the challenges and joys of early adolescence.
Personally, my husband and I are supporting 3 teenagers in facing the difficulties of this coming year. In the spring we managed to create our own celebrations around a high school graduation, the culmination of freshman year and a middle school graduation. Rest assured that I understand the unique academic, social and emotional challenges of the year 2020. I am committed to dedicating the same creativity, understanding, and empathy to our Edgar family.
I am looking forward to meeting each of you over the course of this year. Please know that I am here to support you and all of our students in any way possible. I am confident that together, we can collaborate to make this year the best it can be.
Yours in Education,
Mrs. Neyda Evans MA Ed.
Assistant Principal
Sept. 2020