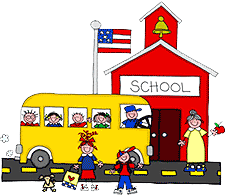 (You must have Adobe Reader or Adobe Acrobat to print out our registration packet.)
Are you planning to enroll your child into the Metuchen Public Schools as a first grader? If your child does NOT attend kindergarden at Moss School, you can use the online registration using the first link listed below. You will also need to download a printable copy of the second part of the registration by clicking on the second link. You will need to bring all of the completed information over to Moss School to begin your child's registration process.
REGISTRATION PART 1 OF 2 -ONLINE REGISTRATION LINK
ONLINE REGISTRATION FORM TO BE COMPLETED IN ADDITION TO PAPER FORMS. ONCE ONLINE REGISTRATION IS COMPLETED...PRINT CONFIRMATION PAGE AND BRING TO REGISTRATION, ALONG WITH THE FORMS FROM REGISTRATION PART 2.
More...
REGISTRATION PART 2 OF 2 (pdf)
THESE FORMS ARE IN ADDITION TO THE ONLINE PORTION OF REGISTRATION. PLEASE PRINT AND COMPLETE AS PART OF OVERALL REGISTRATION PROCESS.
More...
REGISTRATION -Affidavit-Parent Residency Documents - If Applicable (pdf)
More...