A View of the Principal
Vincent J. Costanza, Ed.D. (Dr. C)
Developing a Dedication to Each & Every Child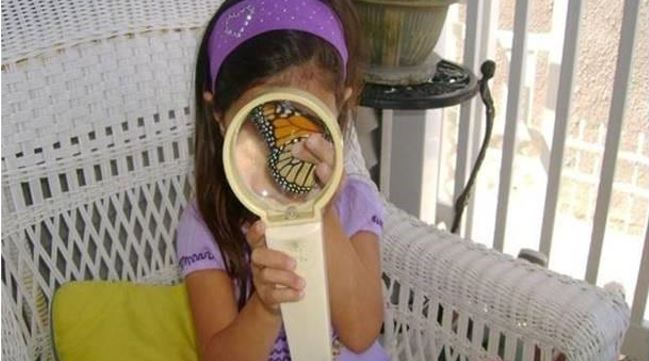 Baseball
The story starts with baseball. Baseball was my love as a child. I was raised in a family of Yankee fans and attended my first baseball game in 1979, wanting nothing more than to meet Reggie Jackson. However, being a child of the 1980s and having a father from Queens, New York, I quickly pivoted to rooting for the Amazing Mets. Instead of emulating Reggie Jackson, I learned to model my skills off Daryl Strawberry and Dwight Gooden, at least on the baseball fields of my childhood home in Keansburg, New Jersey.
While school never felt like a place that I belonged, the baseball field was a place I fit, found friends, and a sense of community. Countless hours of practice coupled with talents on the field, contributed to me being named the starting third baseman for the St. Mary's Eagles (South Amboy, New Jersey) varsity team, as a freshman! While the sense of accomplishment was significant for me at that time, it was short lived as the academic struggles that plagued me in middle school, followed me to high school. During my sophomore year, having failed nearly every course, I found myself academically ineligible and unable to play the game I loved. In fact, while my mother was not a betting woman, she would have told you that the smart money was on me not making it out of high school, let alone my sophomore year.
To Community College & Beyond…
Despite the odds and academic challenges of my high school years, my difficulties taught me lessons on the importance of relationships and perseverance. Without the coaches, teachers, and peers who expressed care and concern for me, I'm not sure where I would have ended up. These lessons taught me that each and every student needs to feel a sense of belonging and community, especially during times of personal struggles or family upheaval, similar to the traumas many families have experienced and continue to experience during the pandemic. The reality is, we never know what's occurring in the lives of the students and families we serve.
While it was difficult to see friends enthusiastically moving on to their post-high school lives, my academic performance constrained my choices and ultimately led me to Middlesex County Community College (MCCC), a move for me that was serendipitous! The habits I developed at community college altered my life and put me on a path to become a first-generation college graduate. During my two MCCC years I read books, and more books, and even more books, studied, "lived" in the library, and eventually felt smart. This last part, "feeling smart", was significant as it was a unique experience that I never had before. What's more, I was able to connect my new habits to this feeling, which allowed me to show up and be noticed in the world as, a smart person. I liked it!
My MCCC experience led to a Bachelor of Arts from Rutgers College (RU, Rah, Rah!), a Master's in Early Childhood/Elementary Education from The College of New Jersey and a return to Rutgers for a Doctoral Degree in Educational Theory, Policy, and Administration in 2008. The freedom to direct my own learning at MCCC and have choice in the problems I solved opened a world for me that I never knew, which continues to shape the way I view the educational experiences of each and every child.
Beyond Academics
Let's go back to MCCC and my transition to Rutgers College as an undergraduate. While I was certainly enjoying the new sense of academic accomplishment that I developed, this accomplishment left me unfulfilled. Feeling fortunate for the assistance I received during my own times of adversity, I wanted to focus my energy on serving others. This sense of giving back and honoring the people who stood up for me, led me to apply for AmeriCorps, the Peace Corps in America, during my senior year at Rutgers College. Rather than choosing to do service overseas, I saw enough need for improvement in my own neighborhood, state, and country, which is what drew me to AmeriCorps. After rounds of applications, interviews, and site visits, I was accepted into a program called Urban School Service Corp (USSC) and offered positions in Trenton or Paterson. Feeling a bit adventurous, curious, and fearless, I made the fateful and life changing decision to choose Trenton, simply because I had never visited Trenton previously, serendipity!
During my AmeriCorps experience in Trenton, I developed an afterschool program in a kindergarten through fifth grade elementary school and spent the year partnering with a dynamic second-grade teacher (Ms. Casole) who taught me about lesson plans and community engagement. While the lessons around planning instructional approaches were significant for me, the lessons I learned about community engagement would prove to be the most profound. Ms. Casole taught me the places to watch basketball games and chat with parents and grandparents, aunts and uncles, as well the parks to visit and watch golf lessons to offer encouragement to five-year-old's who hit golf balls farther than me. Still par for the course given the current status of my golf game. In short, I learned first-hand that being trusted in the classroom, required being trusted in the community.
Italian Ice
My AmeriCorps experience was so transcendent, and I was so inspired by this second-grade teacher, I moved to Trenton in pursuit of my teaching career. As a first-generation college graduate and now living on my own, I had little money. At the time, I decided to keep my job waiting tables in the bustling college town of New Brunswick to pay rent at my new apartment in Trenton, which just so happened to be in walking distance to the train, my prime mode of transportation. The apartment location is an essential piece of this story because one day, after working an exhausting lunch shift, I turned the corner to my new block of my new neighborhood and noticed Ms. Casole (the second-grade teacher from my AmeriCorps placement) who just happened to be walking to her nearby home. Everyone in the school during my AmeriCorps years called me Mr. Vincent, which led Ms. Casole to ask, "Mr. Vincent, what are you doing here?" Apparently, my first Trenton home was just within blocks from Ms. Casole and her family. Serendipity! After chatting for several minutes, Ms. Casole invited me for some Italian ice at a famous Trenton establishment, Panorama. While I'm through and through a Jersey-guy, my Brooklyn roots and Italian-American cultural heritage made me feel right at home in my new hometown. Building up to my Trenton home, I had a lifetime of experiences with delicious Italian ice spots, especially the ones where you could purchase espresso, soccer shirts, and cannoli. Of course, I went to Panorama with Ms. Casole and had the best Italian ice this side of Brooklyn.
There must have been something special in that Italian ice, because that second-grade teacher and I have been married for 20 years and now have a beautiful 14-year-old daughter, Sophia. I can say today, stronger than I have ever said these words, great things happen in service to others. Without my AmeriCorps service, I would have never experienced the Italian ice in Trenton, I would have never "bumped" into Ms. Casole, and I would not have the joy of raising my smart, beautiful, and service-oriented daughter, Sophia.
While I certainly have experienced difficulties in the development of my own story, I'm aware that many have had many more difficulties than me. This is a lesson that I'm particularly aware of now as many families have dealt with a great deal of trauma over the last year and a half. The reality is that I've been fortunate to have a family who loved me and to have adults that have cared for me, which is sadly more than many have had. This story is not the most difficult story, but it is my story (at least the brief version) and more than anything, the gist of my story is that great things happen in service to others.
Serving A Community Dedicated to The Whole Child
Throughout the course of my career, I've served educators in buildings, districts, and states with developing the highest quality educational offerings. While at the New Jersey Department of Education (NJDOE), I supported a team with implementing a high-quality vision through my leadership of the Division of Early Childhood and Office of Primary Education, covering preschool through fifth grade programs respectively. This vision led to a continuous system of support that served hundreds of districts, thousands of teachers and administrators, and countless students in the state.
My work at the NJDOE has been nationally recognized, having been elected and chairing several committees for the National Association for the Education of Young Children (NAEYC) and serving as Vice President of the National Association of Early Childhood Specialist in State Departments of Education (NAECS-SDE). Currently, I serve on the New Jersey affiliate Board of the Association for Supervision and Curriculum Development, (NJASCD) and contribute to publications, such as EdWeek, as an early childhood/elementary expert on topics that are relevant to our field, such as whole child curriculum, assessment, high-quality interactions, and equity.
Building on the recognition I received throughout the country for my work developing high-quality educational programing in the state, I moved to a nationally recognized early childhood/early elementary service provider and served as Superintendent in Residence/Chief Academic Officer. In this role I was charged with leading the entire curriculum, assessment, and research departments for services through third grade. This professionally gratifying experience allowed me to continue my expansion outside of New Jersey and serve teachers and administrators throughout the country and assist with implementing high-quality curriculum, assessment, and professional development practices.
Now, it's time to take lessons I've learned throughout the country and the systems I've developed with others and apply these learnings in Metuchen, at Campbell Elementary School. Given the commitment to whole child development that's evident in Metuchen's mission as well as the focus on skills that children need to be successful now, and in the future (e.g., engagement, persistence, planning, problem solving, initiative, and creativity), I believe Campbell to be a perfect fit for the range of my unique skills and experiences.
Great things do indeed happen in service to others. I look forward to being a leader that is committed to serving, supporting, and empowering the people needed to accomplish our goals, serve the Metuchen community, and see that each and every child reaches their full potential.