EDIT MAIN
School Counseling Department
TBD, SUPERVISOR
PHONE: 732-321-8700 EXT. 5020
OFFICE HOURS: 7:30 A.M. - 3:30 P.M., MONDAY THROUGH FRIDAY

THE COLLEGE APPLICATION PROCESS
Beginning Monday September 21, seniors can begin scheduling their College Application Meetings with counselors. Please review the document below for instructions on scheduling your meeting and please review the College Application Handbook for detailed information on every step of your process.
College Application Handbook 2020-2021
Scheduling your Counselor Meeting
---
Scheduling forms
As part of the Scheduling process, you may be asked to complete a form to initiate a specific request. Here are the different forms you may need. All are fillable PDFs and can be emailed to your counselor upon completion. Be sure to have a conversation about your scheduling requests with your counselor before completing any form.
Request to Advance in Course Placement
---
Metuchen High School, building on a tradition of academic and co-curricular distinction, provides a safe and nurturing environment for all students. As an educational cornerstone in our historical, small suburb, we recognize the high expectations of our community. Our curricular offerings are an integral part of an evolving program that meets each student's intellectual, social, and emotional needs. We are committed to superior classroom instruction and encourage our students to strive for excellence. Our school balances innovative, experiential, and traditional learning, encouraging all students to discover their talents, develop their strengths, and become responsible and productive citizens of a rapidly changing world.
---

We have upgraded to Naviance Student for the 2018-19 school year. Naviance Student is the engaging, mobile‐responsive replacement for Naviance Family Connection. It is easy to use with familiar layouts and workflows. Naviance Student, just like Family Connection, is accessible to both students and parents. Naviance Student makes it easier than ever for you to answer the questions that will shape your future: Who am I? What do I want to be? How will I get there? and How will I succeed?
Naviance Student is a mobile-responsive site that employs intuitive tools that personalize and simplify the college and career planning process.
Naviance Student for Parents Reference Guide
---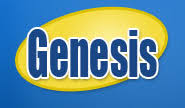 Access our Genesis Student Information System 24 hours a day to view up-to-date grades and attendance data, communicate with teachers, provide an electronic signature for school documents and more. Click graphic for entry into Genesis.
---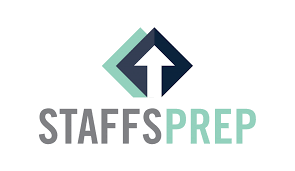 Low-cost, High-quality Test Prep for MHS Students
Metuchen High School encourages students to sign up for STAFFS Prep SAT prep courses. Click on "more" for additional information.
---
Every year local organizations in the Metuchen area provide scholarships to Metuchen High School Seniors planning to continue their education in college and other institutions of higher learning. Click "more" to print out and complete the application.
---
Summer Institute 2020
Click here to view the catalog.